Arts Français
Do you like making crafts, creating beautiful art and doing fun French activities? Come visit us at Arts Français! There are many exciting activities going on and we can't wait to see you there!
Voulez-vous faire des bricolages, créer de l'art et faire des activités amusantes en Français? Visitez-nous dans la tente d'Arts Français! On a plusieurs activités françaises qui se déroulent pendant le festival - et nous avons hâte de vous voir !
De plus, allez voir nos spectacles français sur nos scènes! :
Lundi 4 juin @ 11:15 (Français)- La Scène Big Top
Mardi 5 juin @ 11:30 (Anglais)- La Scène Big Top

La vie de Cendrillon est un conte de fées parfait jusqu'à ce que les circonstances la force dans une vie de corvée dans la maison de sa belle-mère méchante et demi-sœurs. Mais, une fois que le beau prince charmant décide de tenir une boule royale au Palais, les choses pourraient changer pour notre héroïne avec un peu d'aide magique de sa marraine fée et une citrouille... n'oubliez pas la citrouille. Cendrillon est-elle destinée à un "heureux jamais après"? Si la chaussure l'a convient... littéralement!
Meilleur pour les enfants des anntées K-3.
Disponible en français et en anglais.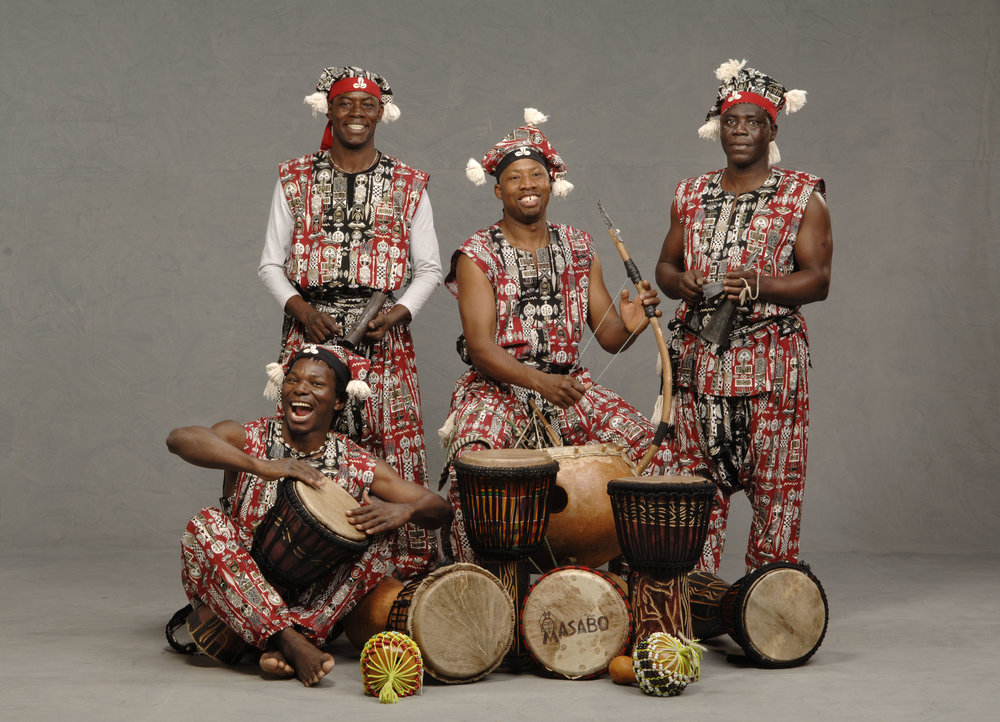 Fana Soro & Masabo Culture Company
Dimanche 3 juin @ 16h- La Scène Blue Skye
Lundi 4 juin @ 14h- La Scène Blue Skye
Grâce à un spectacle incroyable et de haute énergie, Masabo a enchanté les enfants à travers le Canada tout en ouvrant leurs esprits et leurs cœurs avec une expérience enrichissante sur le plan culturel. Les maîtres musiciens, danseurs et conteurs partagent la beauté et l'énergie des cultures traditionnelles d'Afrique de l'Ouest dans une performance qui explore les thèmes de l'interculturalisme et de la communauté. Grâce à des présentations interactives et participatives, Fana Soro & Masabo Culture Company est très en demande dans les provinces d'origine de l'Ontario et de la Colombie-Britannique.
Bon pour tous les âges, et pour les déficiences visuels
Will Stroet and The Backyard Band
Lundi 4 juin @ 11h
Amusant et cinétique Will Stroet et sa bande d'arrière-cour font un spectacle de haute énergie en anglais et en français avec des actions amusantes et des chœurs chantant. Les enfants vont applaudir pour les bibliothèques, aimer leurs vélos et acclamer les légumes! Les chansons originales de rock, pop et blues de Will touchent l'imagination, la lecture et l'alphabétisation, le sport et l'esprit sportif, l'art, la sécurité routière et la vie active.